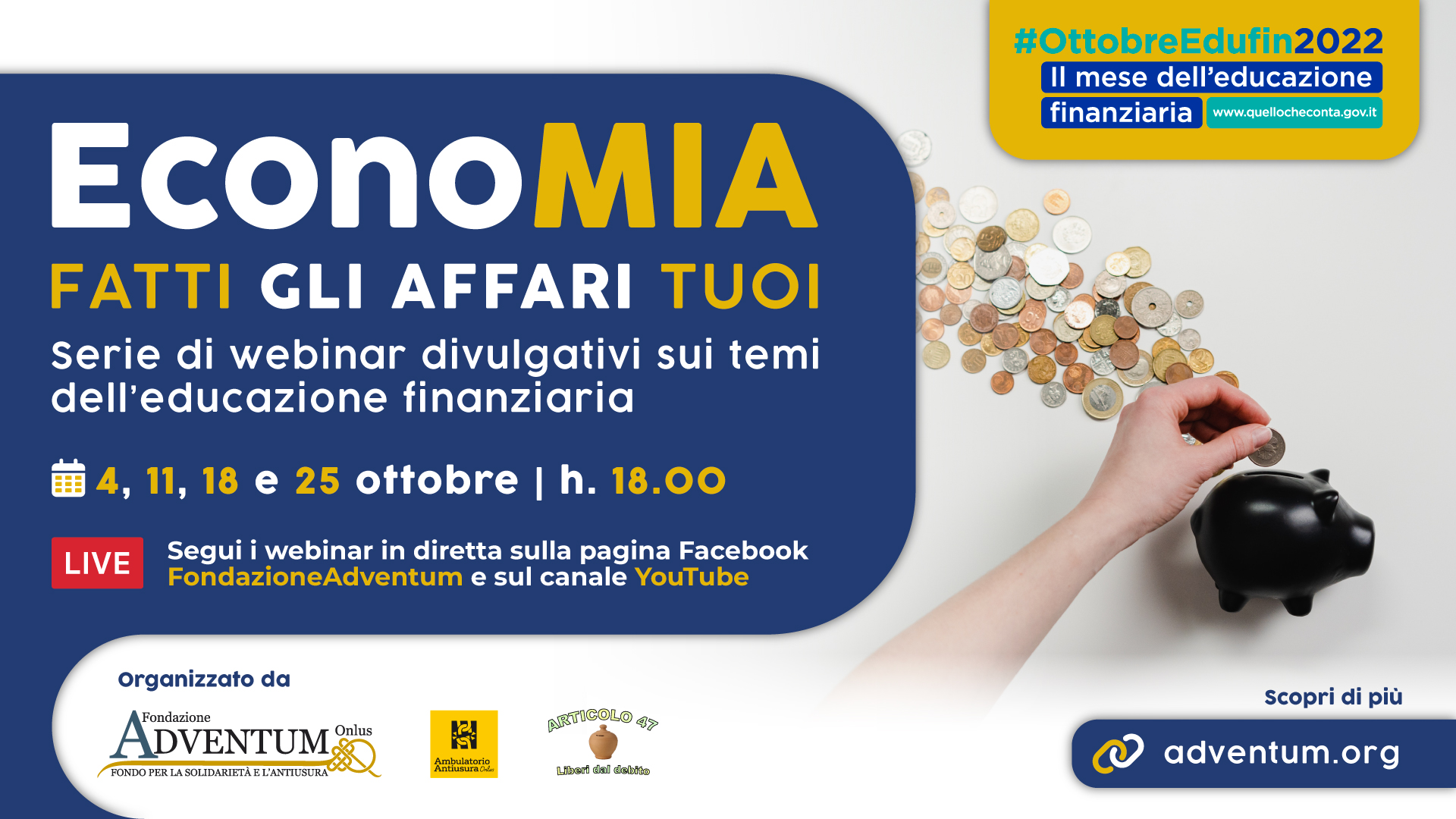 The Adventum Foundation, on the occasion of Financial Education Month-October 2022, is offering a series of webinars, in collaboration with theAnti-usury Outpatient Clinic Onlus and theArticle 47 Association.
The meetings aim to provide tools and skills to deal with and manage family finances in a healthy and conscious way, with the ultimate goal of preventing and combatingusury and over-indebtedness.
Speeches by experts in the field of finance, financial education, as well as representatives of public institutions will be key.
Calendar Meetings:
Oct. 04 | 6 p.m.
Oct. 11 | 6 p.m.
Oct. 18 | 6 p.m.
Oct. 25 | 6 p.m.
Fill out the form to attend the meetings for free.

Iscriviti ai webinar "EconoMIA: fatti gli affari tuoi"
You can follow the webinar live on the Foundation's Facebook page
www.facebook.com/FondazioneAdventum